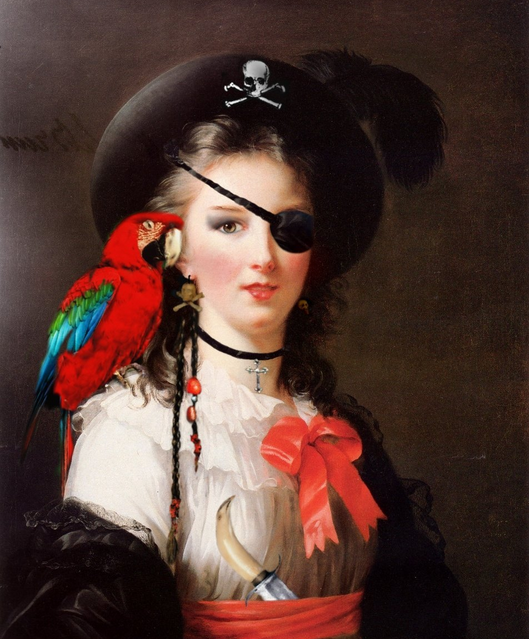 My One-Eyed Love
© Andrew Jefferson
I've fallen in love- I don't know why
I've fallen in love with a girl with one eye.
I knew from the start. It was plain to see
That this wonderful girl had an eye out for me
She's charming and witty and jolly and jocular
Not what you'd expect from a girl who's monocular.
Of eyes - at the moment - she hasn't full quota
But that doesn't change things for me one iota.
It must be quite difficult if you're bereft.
If your left eye is gone and your right eye is left.
But she's made up her mind. She's made her decision.
She can see it quite clearly in 10/20 vision.
She'll not leave me waiting, not left in the lurch
If she looks slightly sideways she'll see me in church.
I'll marry my true love who's gentle and kind.
And thus prove to everyone that loves not quite blind.
__._,_.___
---
Posted by: Deepak Punjabi <indigoblue2005@yahoo.com>
---
Searching for your DREAM Job in the Middle East?
Then DO THIS RIGHT NOW!!!
Register with the most "innovative" startup on the Middle East job scene - A 'Job Portal' that makes a difference. GulfLadder.Com. Your Ladder To Gulf Jobs & Success.
GulfLadder.Com matches you with jobs based on Psychometric Test Reports (developed by world leaders on personality profiling for recruitment). HR Managers & Recruiters are then forwarded these reports along with your CV. This helps recruiters select the best fit from amongst thousands.
It also means that YOU will be able to excel in the organization, since your personality and behavior are a "PERFECT MATCH" for the job and the company. Which means your "DREAM JOB"...
How Do I Proceed?
STEP 1) Register with GulfLadder.Com here:
http://www.gulfladder.com/candidate-panel/candidate-registration/
STEP 2) Create Your Profile and Upload your CV here:
http://www.gulfladder.com/candidate-panel/general-job-application/
STEP 3) Take the Psychometric Test. I urge you to please take this test very sincerely, because you will be matched to hot jobs in the GCC region on the basis of this. Here's the Link to take the test:
http://bit.ly/1HD8mQ8
All The Very Best!
.
__,_._,___